Universal Fibers® to host virtual event this June
UNIVERSAL FIBERS IS EXCITED TO HOST THIS VERY SPECIAL EVENT!
Mark your calendars for PACT, a bespoke virtual event where we will reveal our newest innovation—a first in our industry, and a first in the world!
As pioneers in the development of sustainable fibre, our mission is to create products and technologies that drive our industry and protect our valuable resources. Our greatest imPACT lies in reducing our carbon footprint. We continually aspire to do more by asking ourselves what's next and then doing the work to get there.
June 16th & 17th We will kick off this event with our EU Customers and Friends to make some big announcements with special guest, Holley Henderson LEED Fellow, Fitwel Ambassador, WELL AP - joining the discussion.
We look forward to the opportunity to share this important milestone with you, our customers, and to lead the next wave of sustainable design together.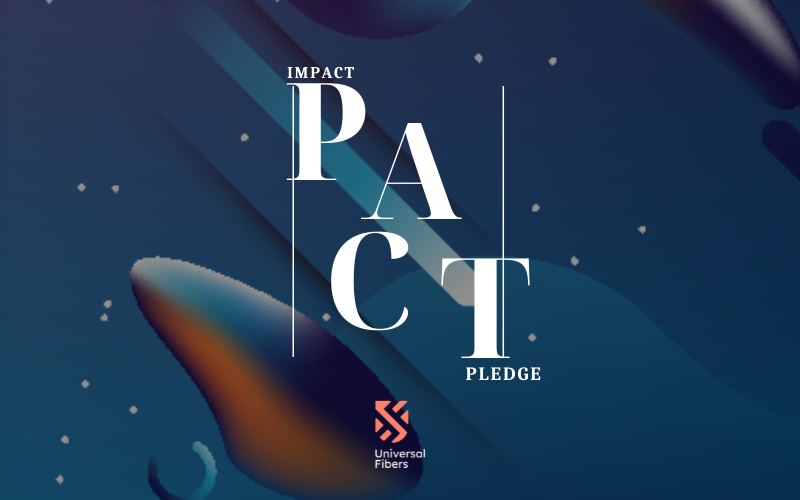 For more information on this event, or to sign up, please contact anna.plumb@universalfibers.com