Thrive® matter raises the stakes with a fiber that has a net positive climate impact.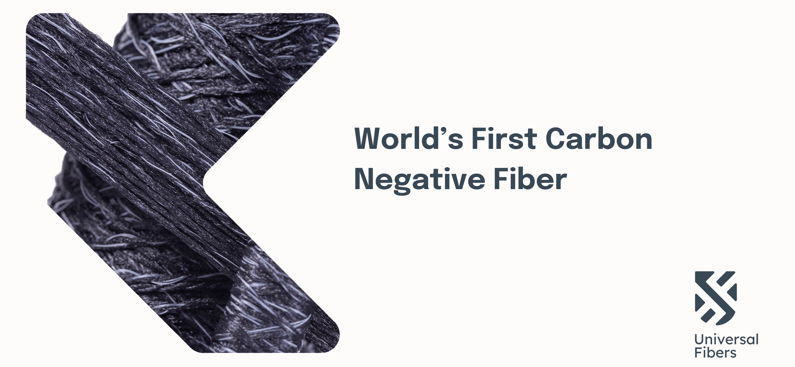 Today, global fiber manufacturer Universal Fibers® announced Thrive® matter, a nylon fiber whose end-to-end production will actually remove carbon from the earth's atmosphere.
"This is our most sustainable product yet," says Phil Harmon, President of Universal Fibers. "And it is something our customers in the carpet industry and their customers in the architecture and design world have been waiting for. Our bottom-line commitment is to reduce our industry's carbon footprint and with Thrive® matter, we've doubled down on that commitment."
"We've invented new technologies and processes that re-route what once would have been considered "waste" back into the finished product. This lets us reduce our carbon output, making Thrive® matter and our other sustainable products good for the planet and a great choice for our customers."
To create this innovative fiber, the process begins with 100% post-industrial recycled resin which results in a total of 90% recycled content. Then, over 99.9% of the waste in production is captured and fed back into the manufacturing process. What results is the world's lowest product to CO2 footprint in the industry at 1.5kg CO2 eq as compared to 9.6kg CO2 eq for virgin materials (based on Nylon 6). This already low number is brought below zero by partnering with Carbonfund.org in support of their forest conservation and reforestation projects around the world.
Global demand is surging for design and construction products that can help builders achieve sustainability goals and support corporate commitments to environmental sustainability. Thrive® matter, along with Universal Fibers entire portfolio of water- and carbon-reducing products is meeting that demand.
Thrive® matter is independently 3rd party certified by GreenCircle™ and Carbonfund.org and is available in all of Universal Fibers' solution-dyed nylon finishes globally, in both Nylon 6 and Nylon 6,6.
"Turning "waste" into "matter" gives our team and our customers something about which we can be truly proud," says Harmon. "And we are already hard at work on the next generation of innovations that will top this one."