Find the heavy side of blue this October.
Blue can feel as open and optimistic as the morning sky, and it can bring a subtle, calming tone to any room. But there is another side of blue — one that you can feel the moment you see it.
The darker shades of blue can give the basic hue an unexpected energy and presence. Whereas lighter forms can tend to breeze by the eye, these heavy hitters announce themselves and take control. It's a confidence normally reserved for warm colors, now available in the coolness of blue.
This month's color is Ocean Depth, color 5-410
Go beyond the generic and expected with a blue that stands out. This almost sultry color provides a rich ambiance and textured character, capable of defining a space in a way so many other blues can not. Echoing the dark waters at the bottom of the sea, this month's color allows designers to seize stormy passion without treading into warmer territories.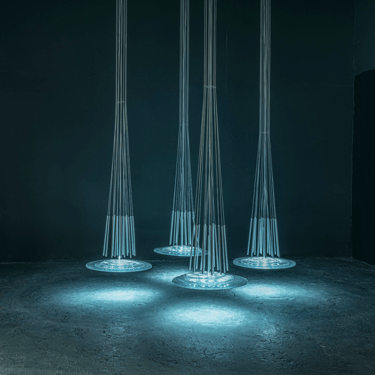 Powerful Neutrals
Ocean Depth thrives in the long-term visual trends that define our era. It provides the right amount of excitement while still being able to contain itself, making it a versatile choice in a variety of applications. That's probably why dark blues of all kinds have maintained their popularity for the last two decades.
Neutral color schemes continue to dominate the landscape of interior design. Ocean Depth lives well beside grays while still giving you a way to punctuate and allow details to stand out. That makes this color a strong choice — not just for vacation homes along the shore.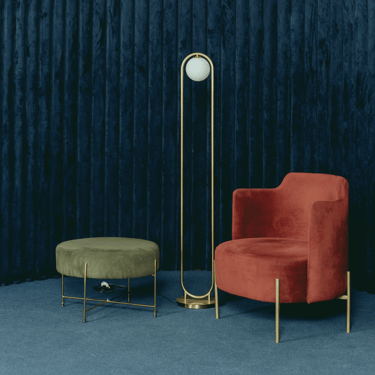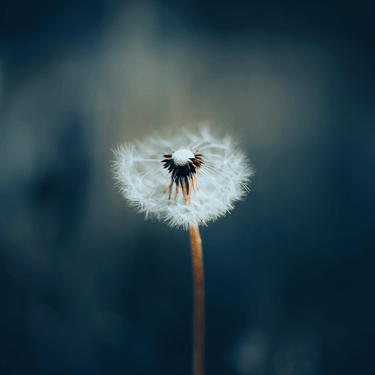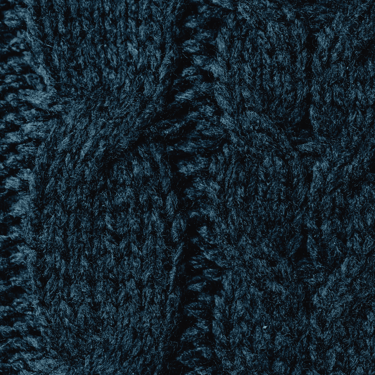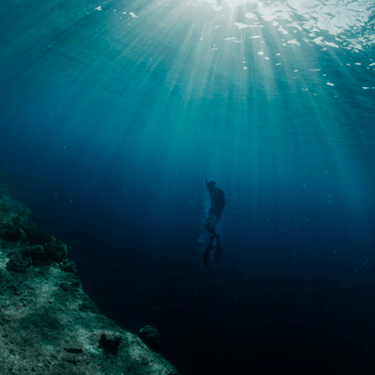 Dive Deep with your next design.
Ocean Depth gives you the perfect color to accent, creating charismatic dynamics in your palette. But it can just as easily take the lead, being muted enough to expand over large areas without tiring the eye.
Animate with Ocean Depth, or find your perfect color inspiration with Universal Color®