Products and features inspired by nature have been one of the biggest décor trends as of late. These rich textures add warmth, comfort, and an unparalleled level of style to any space they're in.
The Ideal Combination Of Cozy & Stylish = Endless Styling Opportunities
As temperatures begin to cool, we begin seeking out products that exude comfort. Those that can do so without sacrificing style are the crème de la crème of the design world. From homes to corporate offices and hospitality environments, we all want to curate a space that encourages a relaxed and comforted state. The soft texture and stylish aesthetic of Wool-Look™ by Universal Fibers® gives it the best of both worlds. Its durability and color clarity rival that of high-performance nylon fiber, while its recycled content and sustainable manufacturing processes result in the lowest carbon footprint in the industry. It's a material that will make you feel as incredible as your environment looks.
Offices, hotels, and upscale restaurants can rely on Wool-Look to create a refined carpet that brings luxury and warmth to both common and private areas. Its durability matches its lavish texture and soft feel, ensuring that Wool-Look can withstand areas with even the highest level of footfall.
Wool-Look can be styled in a myriad of ways in private homes. It's an easy way to build a naturally-inspired space that is equal parts on-trend and inviting. The textured loops and cut pile finish are soft and durable, perfect for bedrooms, living rooms, home offices, or game rooms. Wool-Look is also available with permanent stain resistance, so that families can enjoy their spaces with ease and confidence. From social gatherings to moments of solace, the softness of Wool-Look will easily transform a home into a sanctuary.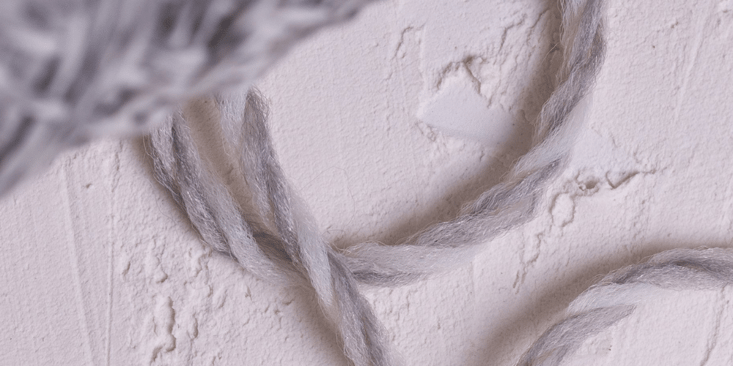 Comfort and Versatility in one strand
This stylish and versatile material is a finishing technique that shares the physical characteristics of natural wool. It's created using a one-of-a-kind patented process developed by a highly skilled research and development team with over 5 decades of combined experience in new fiber technologies.
Available in Type 6 and 66 nylon, Wool-Look is available in a vast array of colors from both the Universal Color® and Prestiva® catalogs. It can be tailored to fit specifications for a wide range of weights with varying filaments, and Wool-Look works perfectly for both woven and tufted carpets. This game-changing finish can be applied to any of Universal Fibers' premium products, including Thrive® matter.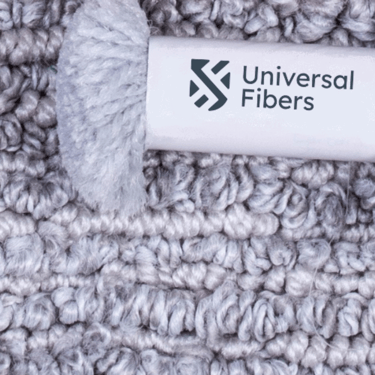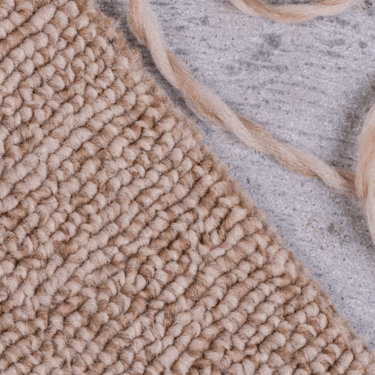 Versatility Embodied
Anyone can enjoy the lush feel and beautiful appearance of Wool-Look. Whether you're an interior designer, a carpet manufacturer, an architect, or simply an individual with a passion for great décor, don't miss out on the plentiful benefits of Wool-Look this season. This wonder finish is stain and UV-fade resistant with a high level of colorfastness, fiber retention, and color consistency. Attain the cozy decor of your dreams with Wool-Look.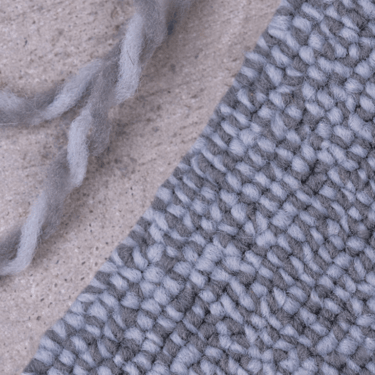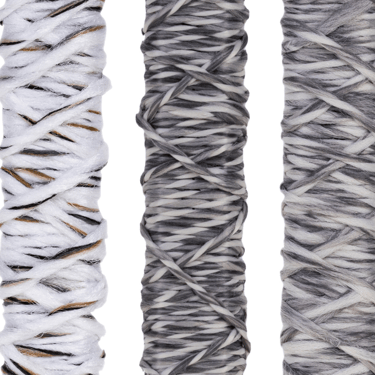 Animate with Wool-Look, or find your perfect fiber inspiration with Universal Fibers