Visit Universal Fibers
at Clerkenwell Design Week
Universal Fibers® recently announced that it would be exhibiting at Clerkenwell Design Week (CDW) from May 24 – May 26, 2022. CDW showcases the leading UK and international brands and companies in a series of showroom events, exhibitions, and unique installations that take place across the Clerkenwell design district of London.
"Clerkenwell Design Week is a festival that radiates creativity and innovation," said Jennifer Roundtree, Universal Fibers' Global Marketing and Brands Manager. "Over the last several months, we've unveiled our new brand along with the world's first carbon-negative fiber, Thrive® Matter - what better place to showcase these exciting new creations than at CDW! Our engagement experience at this year's show promises to be a meaningful destination for inspiration, ideation, and impact, where our partners and potential partners can collaborate with us."
One of the most recognized design hubs in the world, Clerkenwell is home to more creative businesses and architects per square mile than anywhere else on the planet. With over 100 resident showrooms, an array of exhibitors, and local practices taking part, CDW has firmly established itself as the UK's leading independent design festival that annually attracts the international design community to the area for three days of exciting events.
"It has been a while since we've had a chance to connect in person with many of our customers, and we are very excited to see them once again," says Phil Harmon, President of Universal Fibers. "We are very proud to be reintroducing ourselves to the market, as we have had a very positive response from our global customers and the A&D community."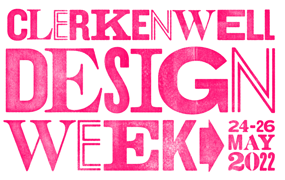 Visit Universal Fibers at Clerkenwell Design Week
Universal Fibers is part of the Design Fields exhibit, 2nd floor, booth DF50.


Not registered yet?
Find out more about the show and register for free by clicking below.
Attending the show and want to Animate with us at the show this year?
Drop us a line and let us know where to find you.
We hope to see you at the show!